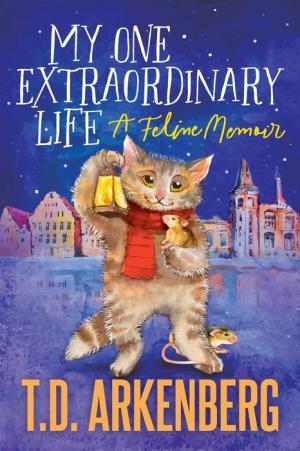 Publisher:

Outskirts Press, Inc.

Edition:

First

Available in:

Hardcover, Paperback, Kindle

ISBN:

9781977247872

Published:

November 23, 2021
Amazon
Barnes and Noble
Few humans lead an extraordinary life. I've come to that conclusion from years of scrutinizing the tribe of upright walkers. My credentials? I'm a cat.
And with that bold assertion, Fluff invites readers into his exceptional feline world. We meet the outspoken tabby as a kitten. He lives with his mother and siblings in a cardboard box in the heart of Brussels. Charmed by exotic tales of a seasoned street cat called Grumps, Fluff dreams of adventure. But he can't quite muster the courage to venture out on his own. His family's disappearance forces his paw. He sets out with Siamese newcomers, Penelope and Odysseus. Once posh and pampered housecats, the brother and sister won't survive the urban jungle without their new friend's help.
The trio encounters unexpected dangers: two- and four-legged villains; their own naiveté; and a city swarming with animal traffickers. Strays are disappearing from the streets, Fluff's family among them. In their bid to save the catnapped felines, the three companions become targets themselves. Adventure turns into a harrowing game of intrigue where they're both cat and mouse.
Set in the picturesque European capital, My One Extraordinary Life entertains with lush descriptions, sinister scoundrels, and lovable heroes. Nonstop action and fur-raising twists make Fluff's memoir a 'pawsitively purrfect' page-turner.
My One Extraordinary Life is the seventh book from T.D. Arkenberg. Independent Publishers, ScreenCraft, Eric Hoffer, and CIPA are among the many organizations that have honored his writing. T.D. studied at the University of Chicago, Northwestern University, and the London Business School. He and his husband live in the Chicago area along with Puhi, the precocious Belgian tabby who inspired this story.