T.D. Arkenberg left the world of global airline executive more than a decade ago to pursue his dream of becoming a writer. He is the author of novels, short stories, and memoir. Several literary organizations have honored his writing: Independent Publishers (IPPY); Pirate's Alley Faulkner-Wisdom; Next Generation Indie Books; ScreenCraft; National Indie Excellence Awards; Eric Hoffer Awards; Colorado Independent Publishers Association (CIPA EVVY).
A Belgian Assortment (2018), drawn from a two-year residence in Brussels, is the author's first short story collection. Windy City Reviews recommends the book, "for people who love well-written and compelling short fiction. A Belgian Assortment by T.D. Arkenberg is a skillfully written collection by an author with command of his craft. One word of warning, however: be prepared to finish the book and have a burning desire to renew your passport. Arkenberg's Brussels is a city I could not bear to leave."
Two Towers (2017) is a memoir focusing on three threads of the author's life that merge simultaneously: his work for a global airline targeted by the September 11 terrorists; the deaths of his parents; and a struggle with a decades-old secret. Outskirts Press named Two Towers, 2018 Book of the Year.
T.D.'s three novels are each as unique and as vibrant as the world in which we live.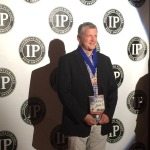 None Shall Sleep (2016), set in London, Buenos Aires, and Italy, is the story of Isabella Fabrini, a woman tired of life as a corporate drone. Dreaming big, she sets her sights on the opera stage, declaring that "Opera is life." This is a tale of love, loss, friendship, and triumph.
Jell-O and Jackie O (2014) captures the glamour and chaos of the 1960s including Jackie Kennedy Onassis' emergence as a cultural icon. At its heart, this is a story of family and complex relationships with those we love. Independent Publishers awarded the book an IPPY for best regional fiction. Eric Hoffer Literary Society named it a Shortlist Finalist for their grand prize, and 1st runner up in Legacy Fiction.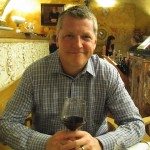 Final Descent (2013), the author's debut novel, taps into his career as a global airline executive. Set in the Machiavellian world of corporate America, the book addresses themes of struggle, greed, and Faustian bargains.
A short story, Hollywood Calls, appears in Circle of Words, an anthology of Brussels-based writers. (Harvard Square Editions 2016). His award-winning stories, Aftershock and Parvis de Saint-Gilles appear in the group's second and third anthologies, The Circle (Harvard Square Editions 2018), and The Circle 2019.
T.D. has an MBA from The University of Chicago and a BA in Literature from Northwestern University. He also studied at the London Business School. He's active in several professional groups including the Barrington Writers Workshop, Off Campus Writers Workshop, and the Brussels Writers Circle. In 2016, T.D. and his spouse repatriated from Belgium. They make their home in the Chicago area along with their favorite Belgian souvenir, a precocious tiger cat.